My friend Ann Chandonnet has written an incredible cookbook, and it's my joy to give away a copy this month. THE PIONEER VILLAGE COOKBOOK is not only full to bursting with great recipes, it's also packed with old fashioned remedies and historical information! Our give-away book is a new copy of the paperback edition.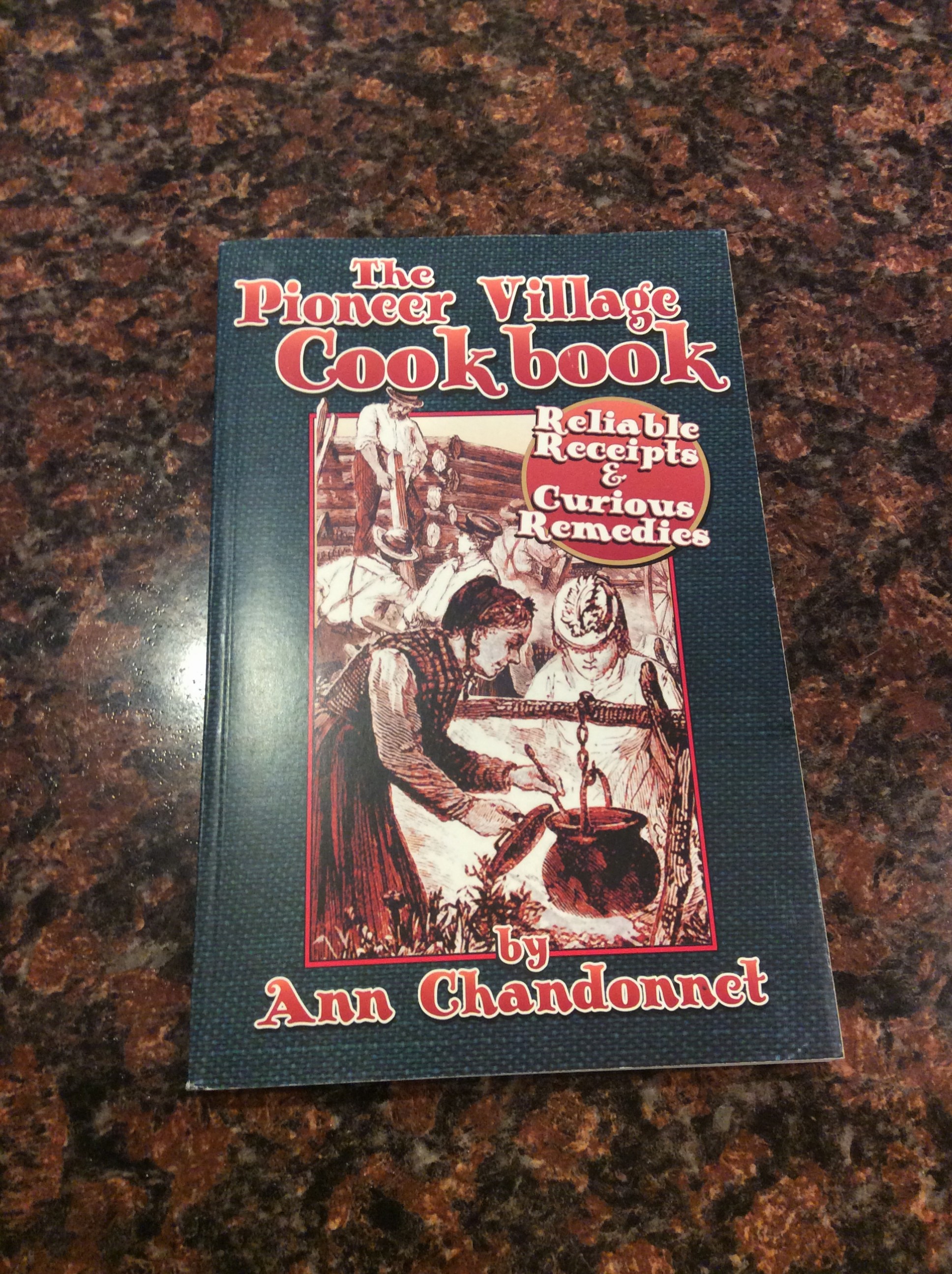 Apple Stack Cake, Raspberry Shrub, Sour Cream Raisin Pie, Oat Crackers, Red Flannel Hash, Pickled Peaches, and Virginia Cider Baked Ham are only a few recipes that will delight you as you read through and use this unusual cookbook.
To have your name included in our Wednesday, September 28 drawing, tell us the NAME of your favorite recipe. (No need to give us the whole recipe!)
Happy Cooking!
Sue