What a privilege is mine this month to present as our December 2016 Free Book, the newly released  THE BARON AND THE BEAR, Rupp's Runts, Haskins's Miners, and the Season That Changed Basketball Forever by our friend David Kingsley Snell.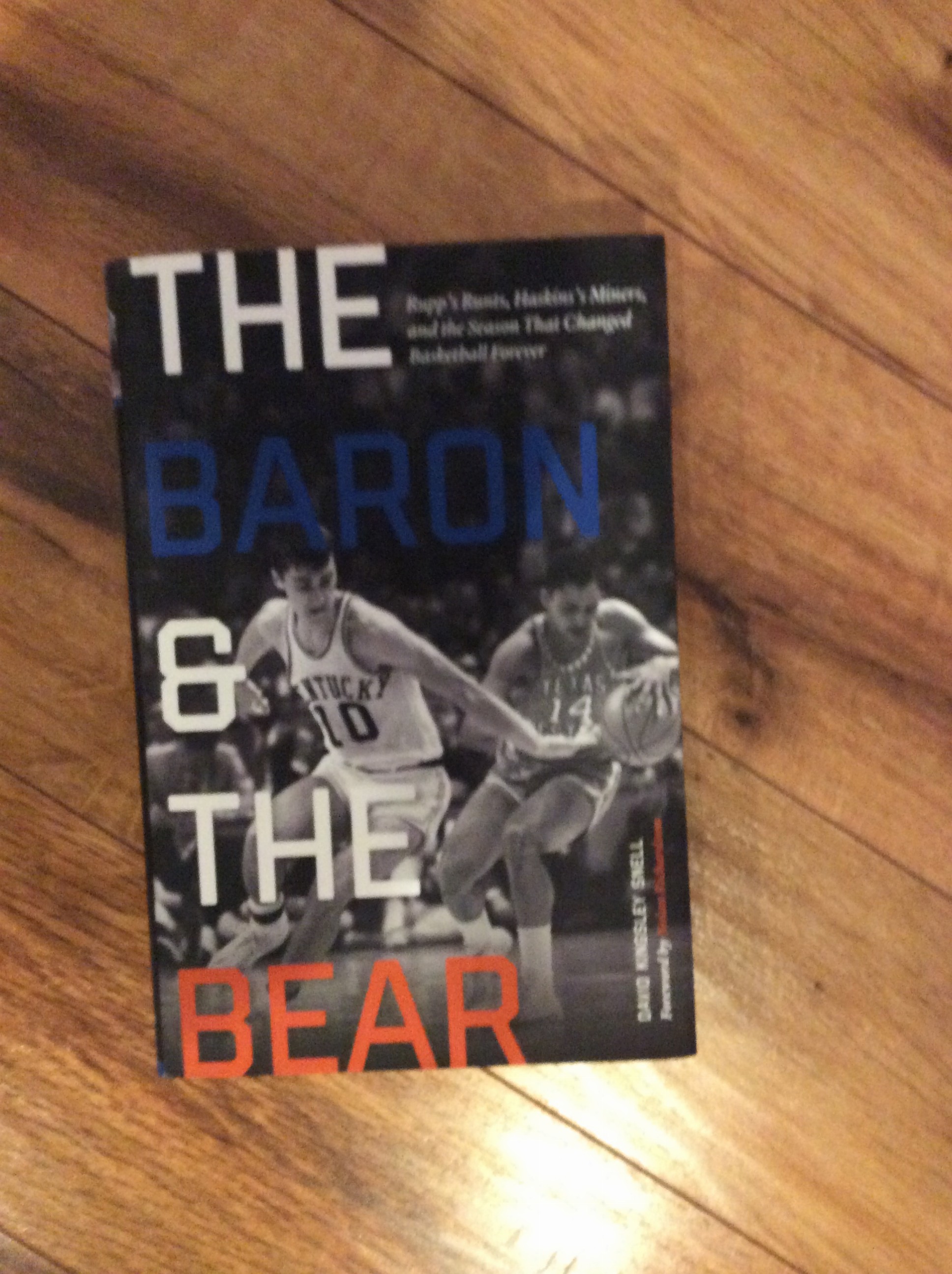 THE BARON AND THE BEAR, published by the prestigious University of Nebraska Press, is an incredible true story about the NCAA championship basketball game of 1966. In this championship game, the favored all-white University of Kentucky team was beaten by little known Texas Western College in a game in which TWC fielded only black players. Not only was this game a classic David versus Goliath match, it also broke the unwritten rule that limited the number of black players a college could play on the court at the same time.
Well-told, THE BARON AND THE BEAR is a psychological study of two of the best coaches in NCAA history — Adolph Rupp and Don Haskins — and also a treatise on basketball strategy. Set in the racially tense 1960s, Snell's book stands as a soaring affirmation of the strength inherent in determination, tough discipline, and team unity.
Author, David Kingsley Snell is no stranger to folks who live in Michigan's Eastern Upper Peninsula, where he and his wife (Pickford native, Mary Lou Storey) spend their summers. Others may remember him as an on-camera presence for ABC News, especially his work as a on-location correspondent during the Vietnam War.
I can't think of a better Christmas gift for basketball fans in your life. (I've already bought 5 copies for various folks on my Christmas list!)
Our Give-Away edition is a brand-new hardcover. To have your name included in our Wednesday, December 14 drawing, just answer this question. Have you ever played on a basketball team?
Blessings!
Sue