I grew up in a home where classical music was highly beloved. My mother's brother, Wilson Sawyer, was an orchestra conductor and a composer. My mom, a classically trained pianist, became a pro at the young age of 13, when she auditioned for and was chosen to be the pianist for a touring swing and jazz band, so we also heard a lot of those great melodies from the 1940s. Mom was also a piano teacher and a church organist and pianist.
When I was about 8, I realized that music would not be my career choice. I knew I just didn't LOVE music like other members of my family did. However, music has always been a huge joy in my life, beginning with the piano and then the flute, my two instruments of choice.
The one type of music seldom heard or appreciated in my home was country music and its close relative, blue grass, but I grew up in a country town and I married a guy who played the guitar, and somewhere along the line I realized that country music is fun!
My first stringed instrument, a gift from my husband, was a mandolin. When he gave it to me, I looked at it and made myself smile, but I was thinking, "Whatever am I going to do with this thing?" And, of course, the answer was, learn to play it!
What a joy! That little "mando" was the first of many stringed instruments for me. The instrument I'm learning now is an electric stand up base. It's called an Omni, because it's really a cross between a cello and base, just the right size for a short person like me! Now, please don't get the idea that I'm a virtuoso with any musical instrument. I'm not. What I am is a learner, and that's a perfect fit for me.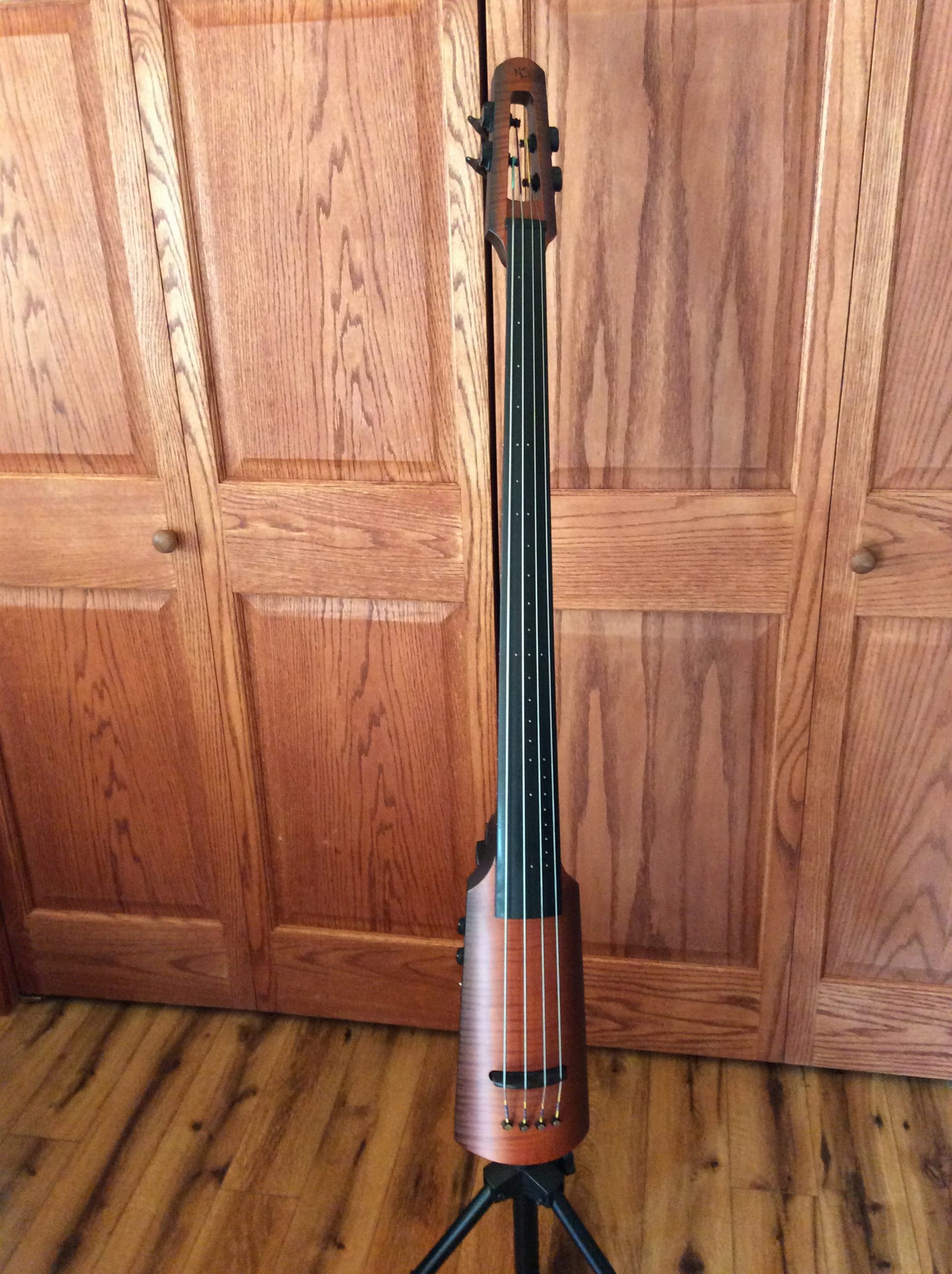 So tell us about you! What's your favorite kind of music — or several favorites? Do you play some kind of instrument? Do you like to sing?