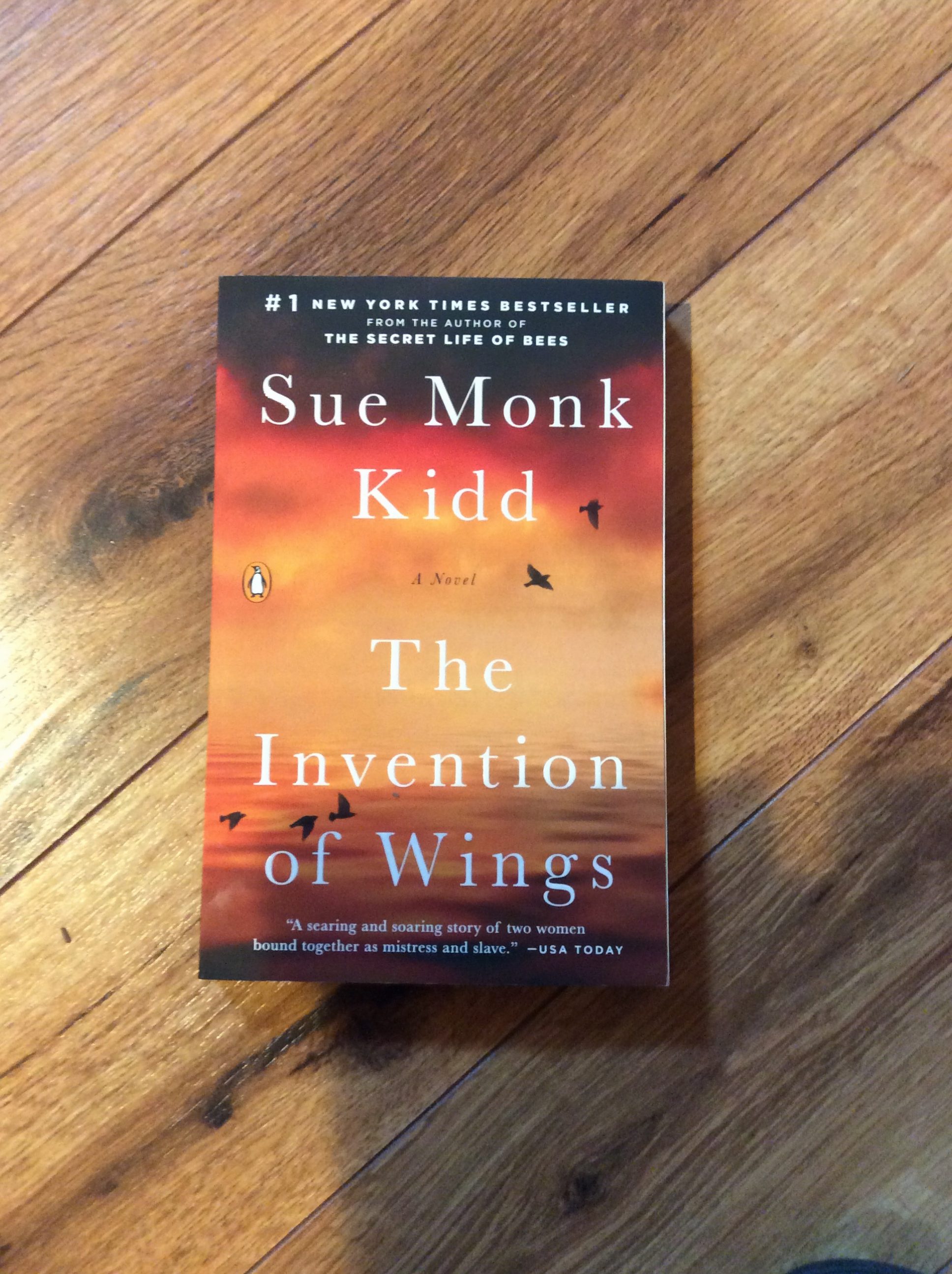 This past year, my reading group selected THE INVENTION OF WINGS by Sue Monk Kidd for one of our discussions. We all loved it.
From the back cover: "A triumphant story about the quest for freedom and empowerment, Sue Monk Kidd's third novel presents the extraordinary journey of two unforgettable women: Hetty "Handful" Grimke, a slave in early nineteenth-century Charleston, and Sarah,[ her owner…. The novel] is set in motion on Sarah's eleventh birthday, when she is given ownership of ten-year-old Handful."
You will love this story and the ending, which is magnificent.
Our give-away copy is a new trade paperback. To have your name included in our Wednesday, May 17 drawing, just answer this question: Do you remember a birthday gift from your childhood? If so, tell us what it was.
Happy Reading!
Sue