Last fall my husband dug up a bit of what he calls "gumbo" and what area potters call "Pickford clay."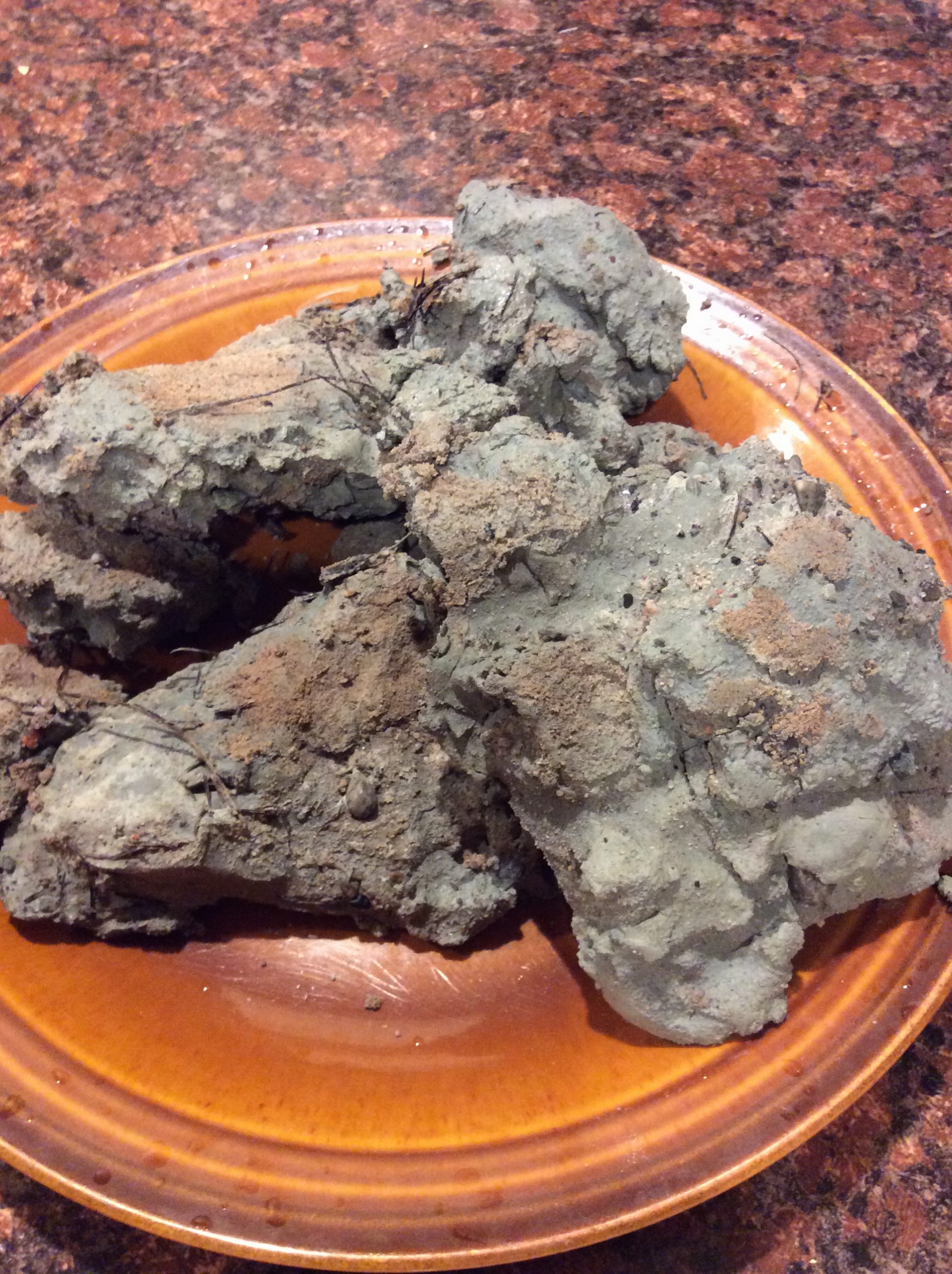 I ran a few Facebook posts about it as I tempered it with sand and molded it into a sort-of cup. My attempts are far from being good work, but the process helped me understand how the ancient potters of Neolithic (New Stone Age) times felt when they were learning to use clay for more than a casing to roast fish or red meat in earthen pits.


The leaf on the bottom of the pot is my own invention. It easily pealed away from the clay after the pot was completed. Other materials I tried didn't!
I haven't built up enough courage to fire my little cup, because I'm pretty sure it will crack apart under the stress, but I'm proud of my efforts.
My niece Frances has studied archaeology, and on one of her digs she found some wonderful pottery shards that she was allowed to keep. She was kind enough to send me a few samples.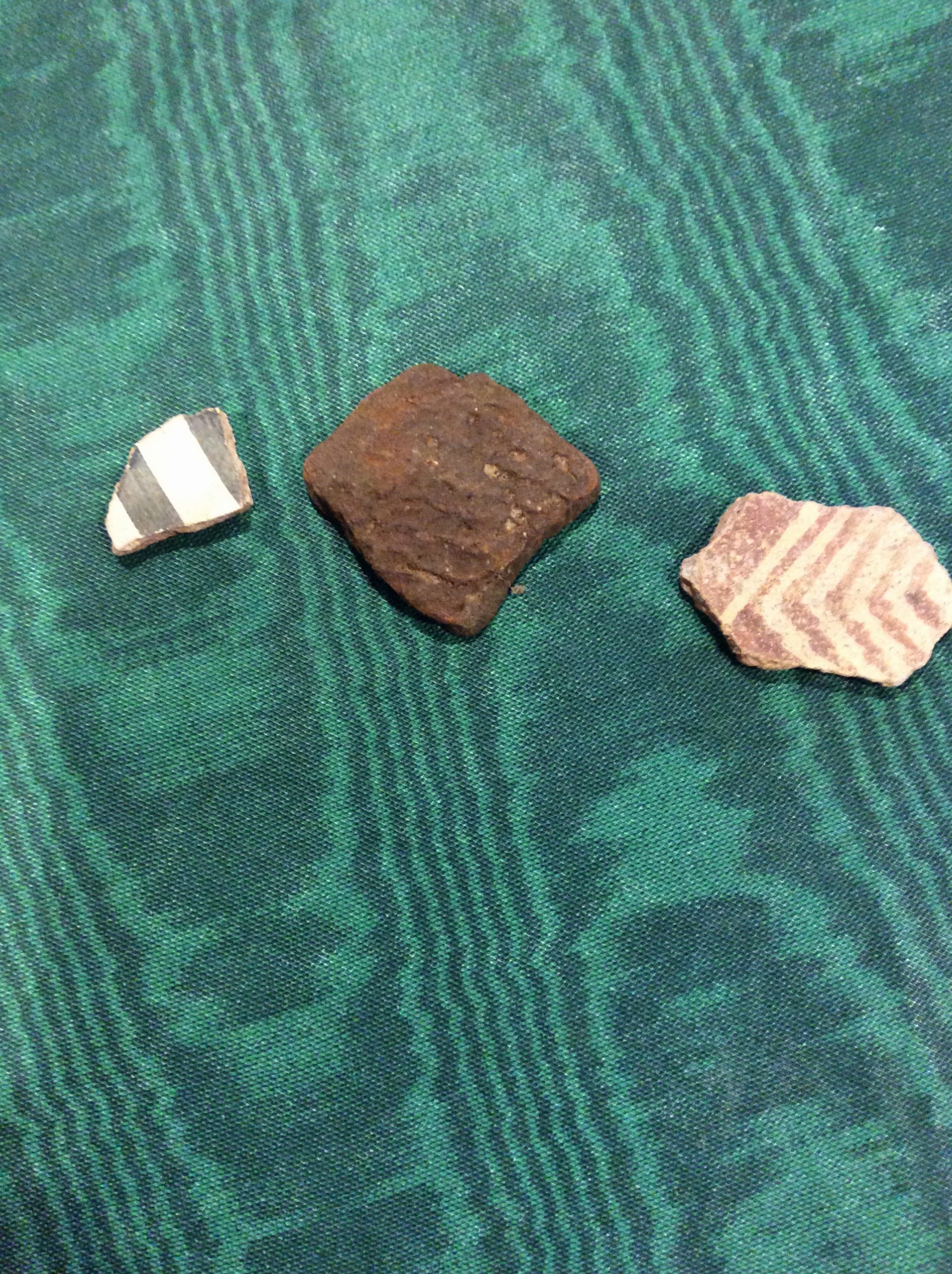 Perhaps you can make out the marks from the cob of corn used to decorate the pottery shard in the center.
When I was writing the pottery scenes in HORSES OF THE WEST SUN (aka Bone Fire), I kept a few shards on my desk. Those shards became a time machine for me as I thought about the ancient hands that formed them, and they allowed me to delve more deeply into the lives of my characters as I wrote their stories.
Are you a potter? If not, do you think you'd enjoy learning? Or are your efforts, like mine, mostly limited to Playdough?