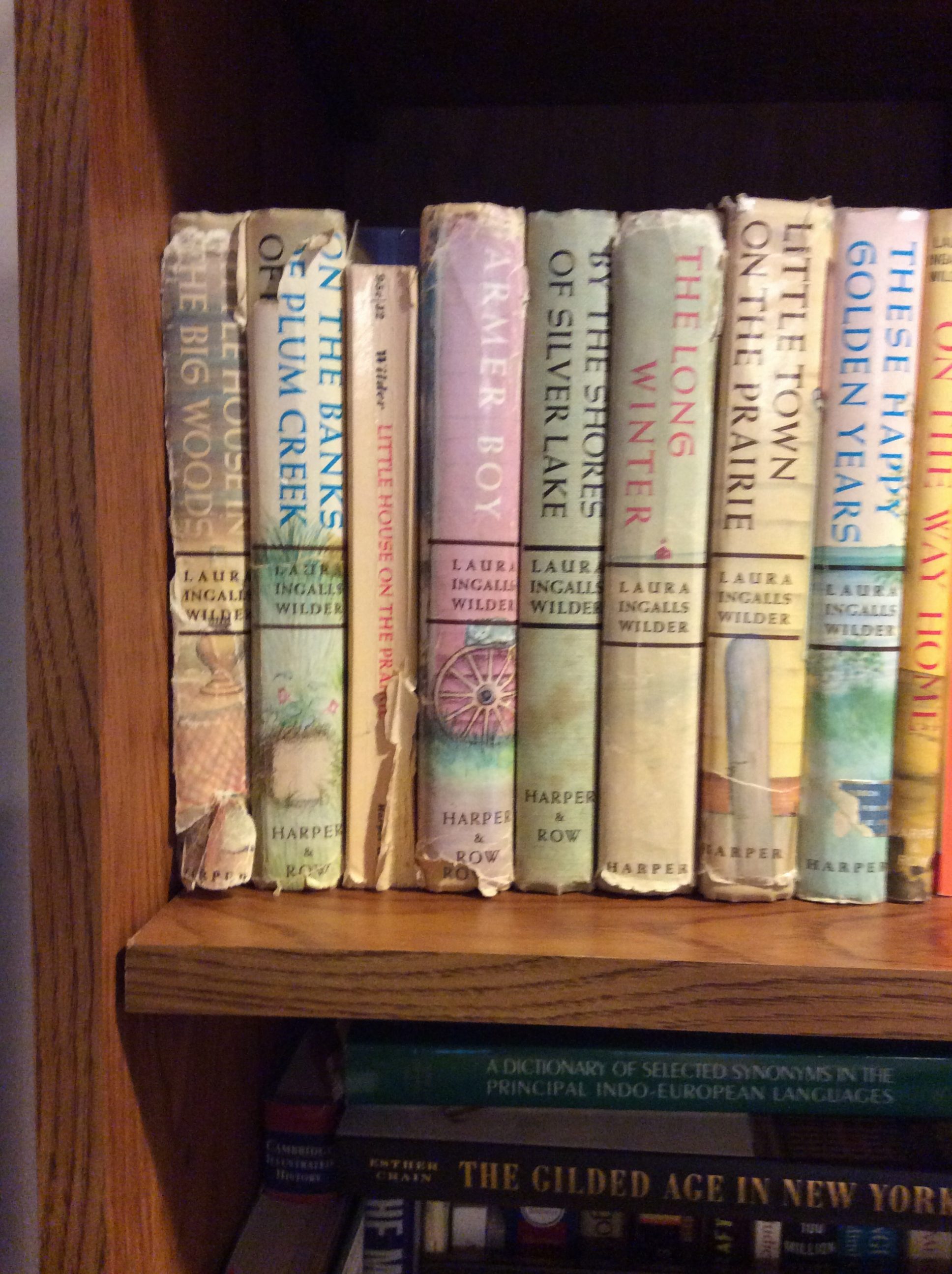 On a bookshelf in my office, I keep a group of ragged books By Laura Ingalls Wilder. You can see from the photo above that they've been used hard and read often. If I hired a decorator to help me add a touch of the artistic to my home, I imagine she or he would tell me to tuck those books into a less prominent place, but I wouldn't. I have three good reasons for that choice. The first is that I love these books. I still read them often. The second is that each day they remind me of how much I owe to a multitude of people who encouraged me to pursue my dreams, and how much I owe to a multitude of books that opened my eyes to the magic of words.
My last reason is even more personal. These books were gifts from my paternal grandparents who gave me a book each Christmas from my tenth year through my seventeenth. Each was inscribed by my grandmother, and when I see her lovely old-fashioned handwriting, my eyes tear and my heart soars.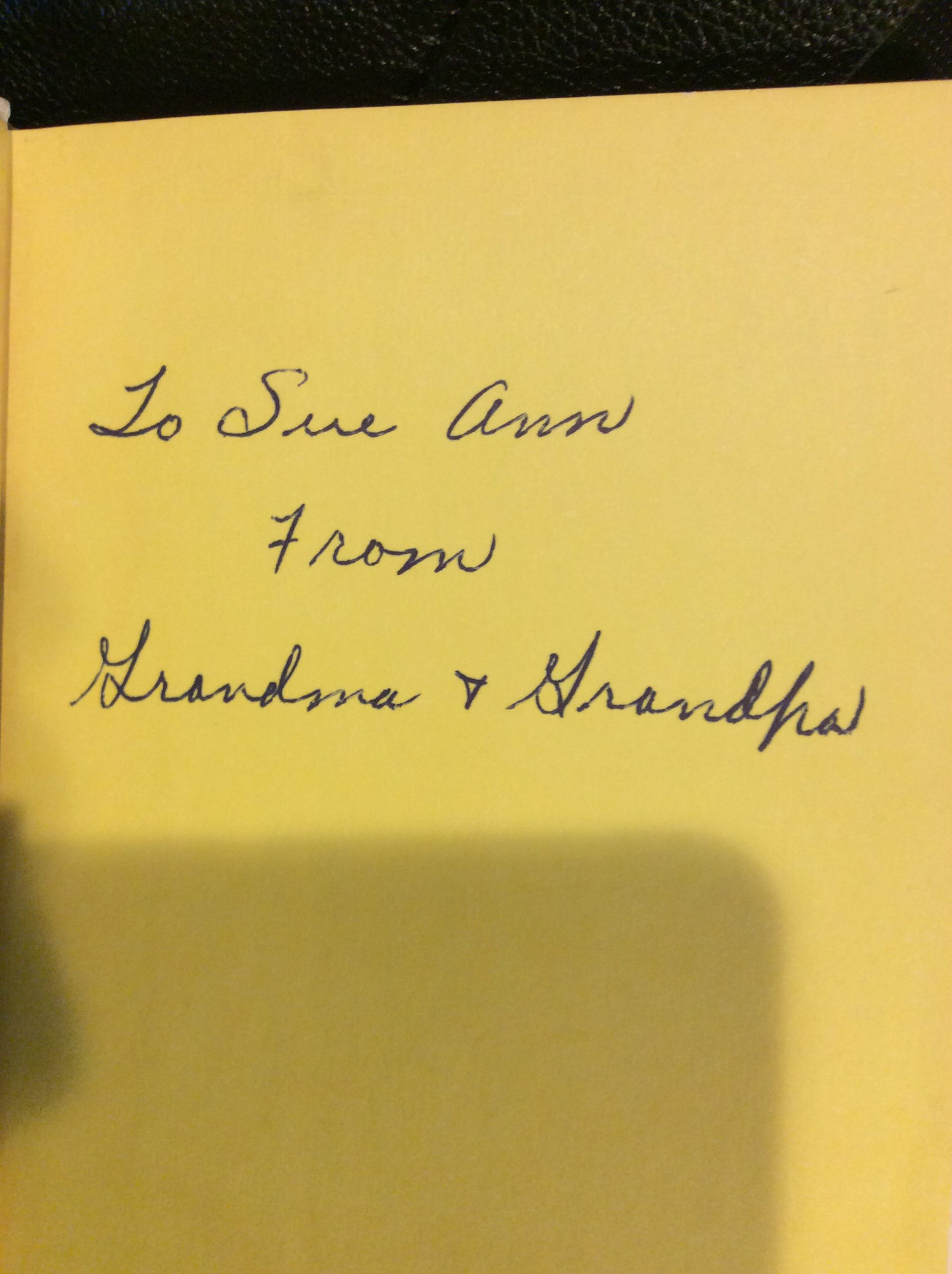 Did anyone give you books when you were child? Share your story with us.