It's my joy to offer two books this month, BREATHE BREATHE, a poetry chapbook, that includes two short stories, by my friend Erin Sweet Al-Mehairi and BITTER, SWEET by another friend, Canadian author Laura Best. Both women are blessed with the ability to etch a heart-rending and heart-healing picture through their elegant words.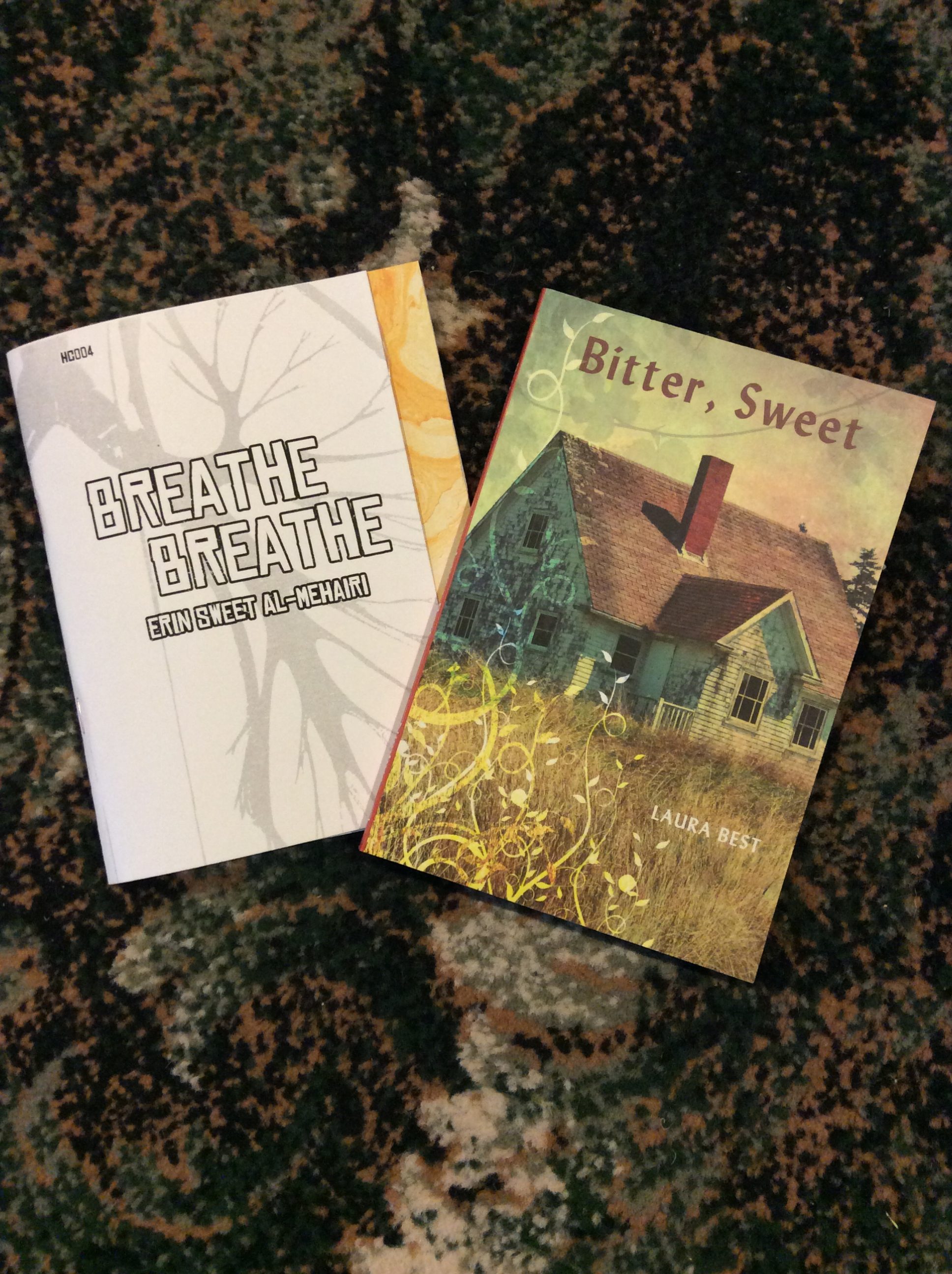 From the Foreword (by Brian Kirk) of BREATHE BREATHE, "Erin Sweet Al-Mehairi writes with a raw honesty processed more by the heart than the mind. It's the voice of a wounded soul. Same as you. Same as me…. I invite you onward to take the balm of Erin's words and apply it to your wounds."
From the cover copy of BITTER, SWEET, "After their mother dies, Pru and Jessie do everything they can to hide the fact that they're on their own so that they and their brother and sister aren't separated…."
So there you have it, two incredible works of art as our FREE BOOK for August 2017. To have your name included in the Wednesday, August 9, 2017 drawing, just answer this question: Have you developed special coping skills for life's difficult days? Yes or no is an adequate answer or you may share more deeply.