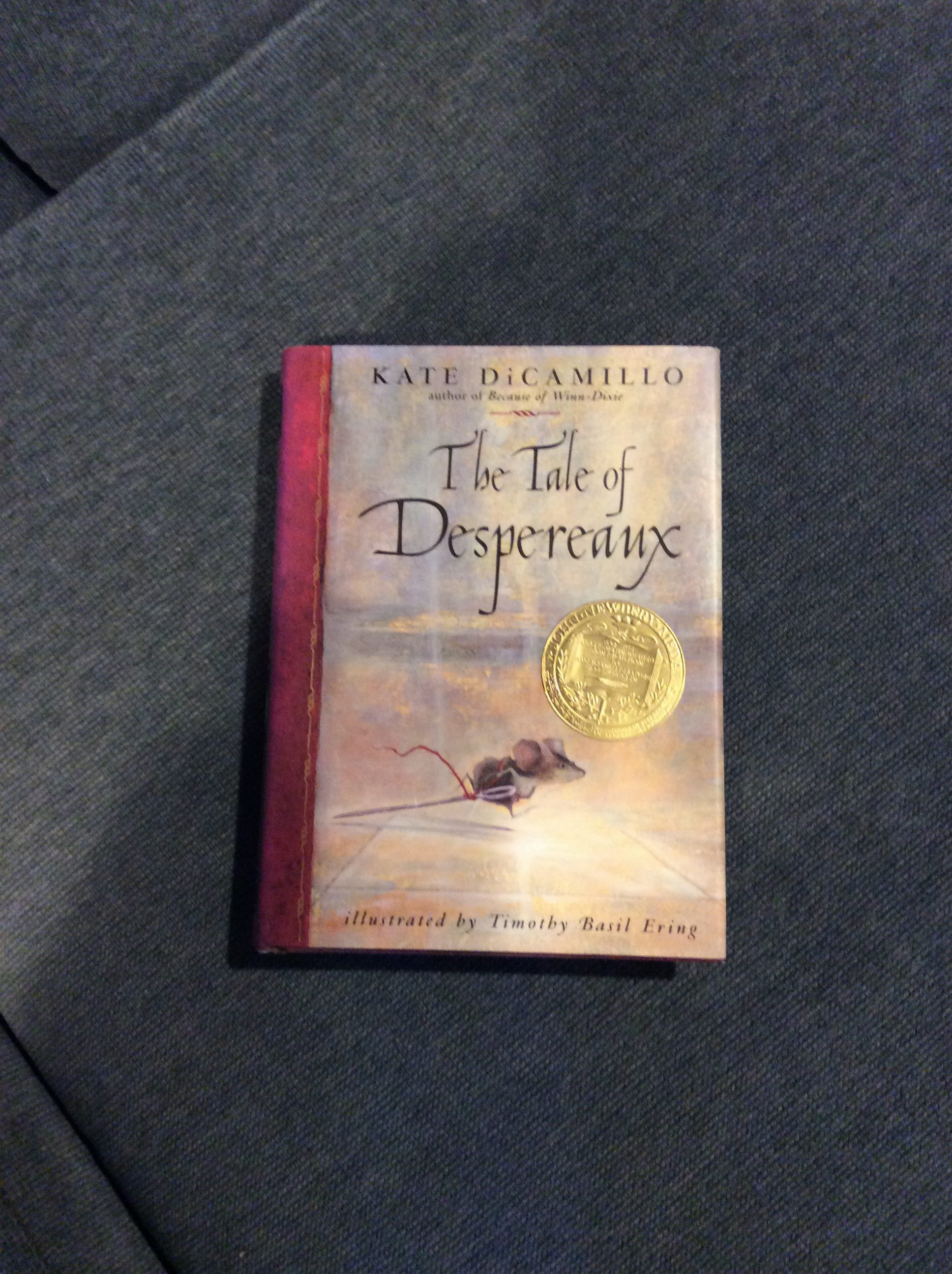 One of my favorite children's books is THE TALE OF DESPEREAUX by Kate DiCamillo. You may recall that Kate DiCamillo also wrote BECAUSE OF WINN-DIXIE, another of my favorite children's books. Our give-away edition is a beautiful hardcover embossed with the John Newbery Medal for Distinguished Contribution to American Literature for Children.
From the inside cover flap: "This is the story of Despereaux Tilling, a mouse in love with music, stories, and a princess named Pea. It is also the story of a rat called Roscuro, who lives in darkness but covets a world filled with light. And it is the story of Miggery Sow, a slow-witted serving girl with a simple, impossible wish. These characters are about to embark on a journey that will lead them down into a horrible dungeon, up into a glittering castle, and ultimately, into each other's lives. And what happens then? Reader, it is your destiny to find out."
Perhaps it's your destiny to win this book! To have your name included in our Wednesday, March 14 drawing, just answer this question: Despereaux is in love with music, stories, and a princess. What are you in love with?