I'm so excited to offer my friend Janie Chang's new novel DRAGON SPRINGS ROAD as our March 2017 FREE BOOK! This is an incredible novel that will transport you to another time and place.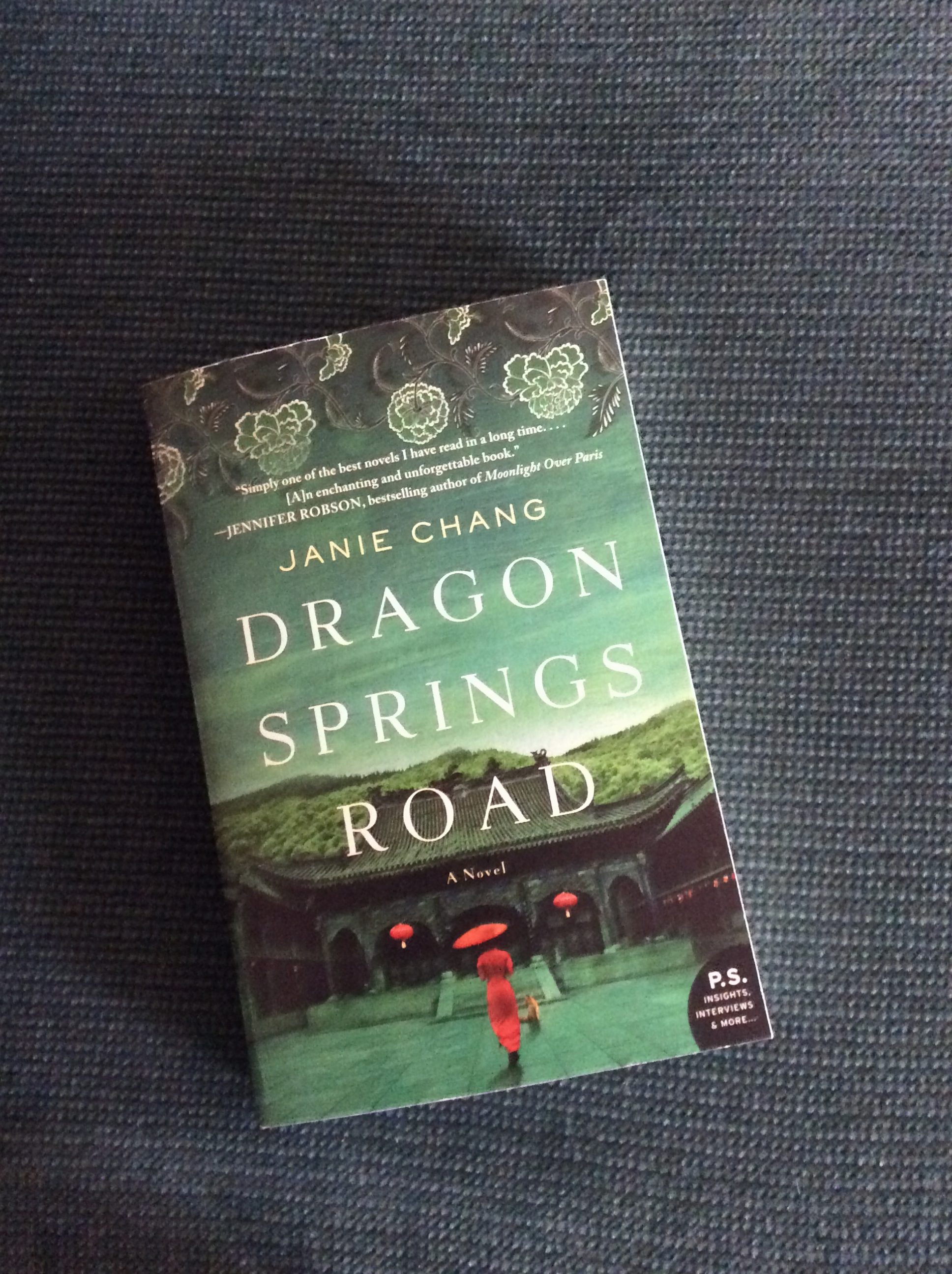 From the back cover copy:
"In 1908, Jialing is only seven years old when she is abandoned in the courtyard of a once-lavish estate near Shanghai. Jialing is. . .Eurasian. . .and faces a lifetime of contempt from both the Chinese and Europeans…. Always hopeful of finding her long-lost mother, Jialing. . .finds herself drawn into a murder at the periphery of political intrigue…"
To qualify for our Wednesday, March 8 drawing, just answer this question! If you could visit any other country in the world (first class, all expenses paid, of course), what would be your choice?
Happy Reading!
Sue